What the hell were we thinking, vol. 147
Thunderbirds are go! Tony Manero, your pimp sled is ready
This is what passed for style. How do we know it's a 1979? The headlight covers have birds on them (added for 1978) and the grille now has larger rectangles. (The taillights have abandoned the effort to visually connect to one another.) Trust me.
The really awesome part of this is that this same mad sexy car is, underneath the "coach" windows and "opera" windows and puny back seats is the same as these: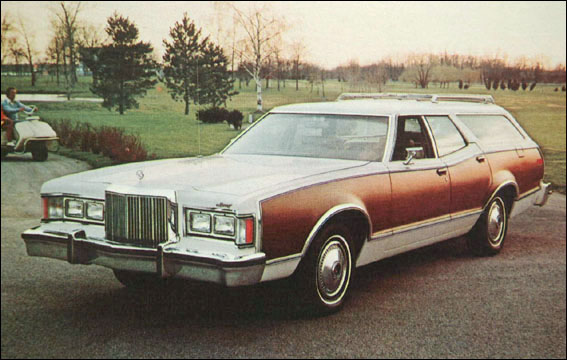 The Sarah Palin redundancy mobile (i.e., a Cougar wagon)
El Ranchero mas fina!